PLEASE NOTE - We are migrating to our new website at - Phoenix Shooters Association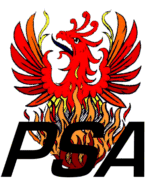 A petition has been raised to ask the government for .22 pistols to be returned for target shooting in clubs – please sign and pass on to any of your friends or relatives who might be prepared to sign as well - see - Direct.Gov e-petition Thanks !

Last updated 11:14, 12/9/14


---
---
WELCOME !
We are a small, friendly target shooting club serving the Cheshire, Wirral and North Wales area of the UK.

We shoot rifles, muzzle-loading pistols and shotguns on ranges local to the Wirral.

Our site is somewhat quirky, and we try to keep the accent on information, so I'm afraid you won't find any wizz-bang demonstrations of the latest website technology.
Our credo is: "SPORTSMANSHIP FIRST"
---
---