Please check the as it is updated every day. If you have any comments or criticisms please let us know your thoughts through our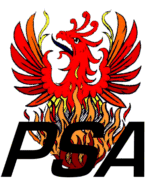 Last updated 19:37, 29th April 2013

(REMINDER - the PSA subscription year expired on 1st April 2013)

Updates 24/4/13 - the and the page - with an incredibly biased consultation from the EU.
---
---
WELCOME !
We are a small, friendly target shooting club serving the Cheshire, Wirral and North Wales area of the UK.

We shoot rifles, muzzle-loading pistols and shotguns on ranges local to the Wirral.

Our site is somewhat quirky, and we try to keep the accent on information, so I'm afraid you won't find any wizz-bang demonstrations of the latest website technology.
Our credo is: "SPORTSMANSHIP FIRST"
---
---